Pet Wellness Exams Offered At Firestone Animal Hospital in Downey, CA
Preventative care through regular wellness exams is just as important for your pet as it is for you. How often these veterinarian visits occur depends on the age of your pet. At Firestone Animal Hospital in Downey, CA we want to help you keep your pet healthy throughout its life. Bring in your cat or dog for a wellness exam soon.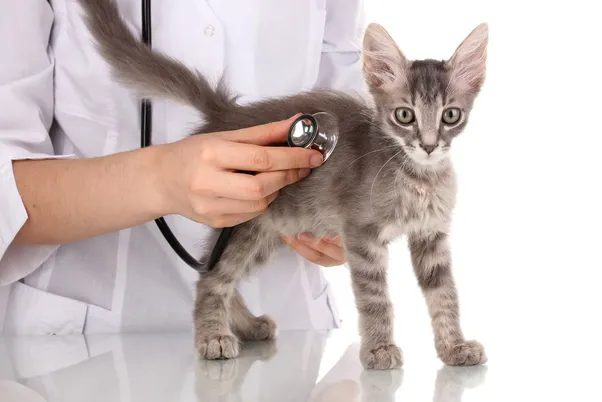 Benefits of Routine Vet Care
Lifelong health for your pet starts with regular veterinarian care. Routine visits ensure you get the nutritional and behavioral counseling you need to be a responsible pet owner. Regular visits also give our vets a chance to keep track of any minor changes in your pet's condition that could signal a growing problem. Vaccinations, parasite control, and dental health are some other issues our vet will discuss with you when you bring in your pet.
What to Expect During a Wellness Exam From a Veterinarian
You should plan to bring in your pet at least once or twice a year. If your pet is a puppy, kitten, or senior, plan on bringing it twice a year. Seniority occurs earlier in large dogs than it does in small dogs and cats. If you have a large breed, it will likely need twice annual visits by age six. Ask the vet if you're not sure.
When you bring in your pet for an exam, our vet will take your pet's vitals. Then your pet will have a thorough nose-to-tail exam to look for any changes in its general health. At the exam, use the time to tell the vet about any behavioral changes you've seen in your pet. Changes in personality, sleeping pattern or eating patterns could be the first indications of a problem. The wellness exam is also the perfect time to ask any questions you might have about caring for your pet. Our vets are here to educate you about your pet. Even if you've had other pets in the past, every animal is different, and your current pet may have a condition our vet can help you treat.
Get Great Veterinary Care, Contact Firestone Animal Hospital Today!
Your pet relies completely on you for everything. Give it the best care you can by scheduling regular exams with us at Firestone Animal Hospital in Downey. We provide wellness exams, urgent care, boarding, grooming, and more. Call us at (562) 928-1341 for more information about our services or to make an appointment with our vet. We can't wait to hear from you.