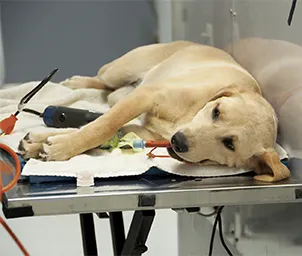 Dr. Rocha is a skilled veterinary general practitioner and surgeon with over 30 years of experience. His experience, the latest technology and methodology- together with his technical team- provides each pet with the best possible care.

His expertise allows 98% of surgical procedures to remain in-house, without additional costs to clients for specialty referrals. This allows for affordable costs for surgical and emergency procedures.

Fractures and orthopaedic, mass/tumor removal, medial patella luxation, anterior cruciate ligament
rupture, emergency procedures such as C-Sections and laceration repairs are some of the more common surgeries he performs.

You may call the office for an appointment and for emergencies, including after hours.